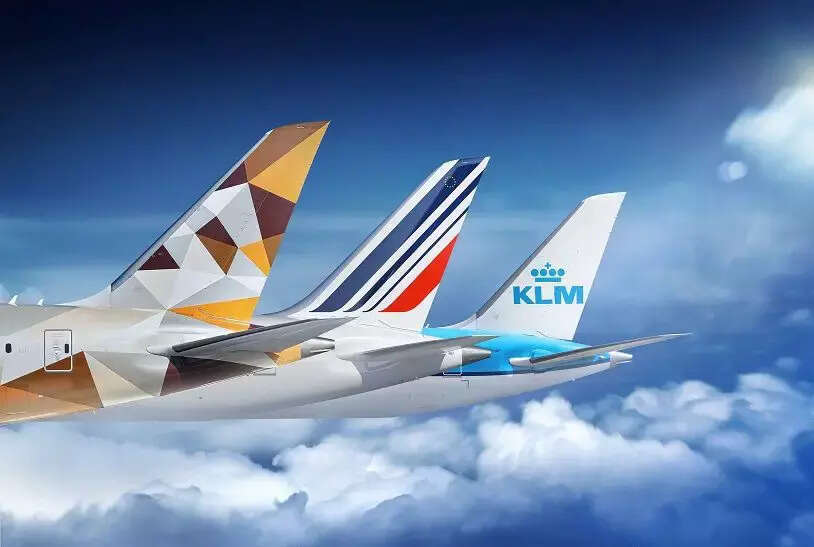 Air France-KLM Group and Etihad Airways, the national carrier of the United Arab Emirates, have signed a Memorandum of Understanding (MoU) aimed at boosting their collaboration in various aspects of their operations. Through this partnership, and subject to any necessary regulatory approvals, both Air France-KLM and Etihad intend to expand on the codeshare and interline agreements initiated in 2012. As an initial step, they have made over 40 new routes available for booking, covering destinations across Europe, the Middle East, Asia Pacific, and Australia. These routes are open for travel starting from the winter 2023 season.
Additionally, the MoU proposes mutual benefits for frequent flyers of both Flying Blue and Etihad Guest programs. Passengers will have the opportunity to earn and redeem miles with Air France, KLM, and Etihad. The airlines are also exploring the possibility of terminal co-location, reciprocal lounge access, and ground handling, among other collaborative initiatives.
The signing ceremony took place at the Air France-KLM Group's headquarters in Paris, France, and was attended by Angus Clarke, Chief Commercial Officer of Air France-KLM, and Arik De, Chief Revenue Officer of Etihad Airways.
Etihad Airways currently operates daily flights from Abu Dhabi International Airport to both Paris-Charles de Gaulle and Amsterdam Schiphol airports. Air France is set to begin daily flights between Paris-Charles de Gaulle and Abu Dhabi International Airport starting from October 29, 2023.
"I'm delighted to further develop our partnership with Etihad Airways. This 11-year collaboration is now expanding even further, as we aim to explore opportunities in maintenance and loyalty, in addition to enhancing our route network for the benefit of our customers from all around the world,"said Clarke. Etihad's Chief Revenue Officer De also highlighted the shared vision, saying that this MoU serves as a testament to the shared vision of creating premium journeys for the guests.
This expanded partnership reaffirms both airlines' commitment to offering seamless, premium, and customer-centric travel experiences for their global customer base.
It also aligns with Air France-KLM's earlier announcement of an MoU with Abu Dhabi's Department of Culture and Tourism, aimed at reinforcing connectivity between Europe and Abu Dhabi, further boosting cultural and economic growth in the region.