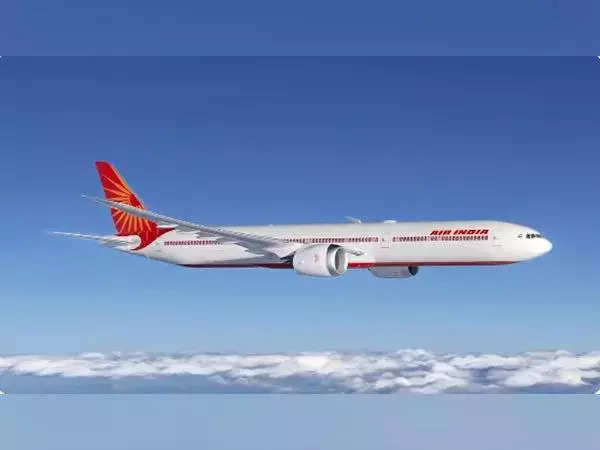 In a strategic move to amplify travel options for its passengers in Europe, Air India has forged an intermodal interline partnership with renowned IATA travel partner, AccesRail. This collaboration seeks to connect Air India travellers to over 100 European cities, even those in remote regions without airports, via an integrated network of trains and buses.This alliance empowers Air India travellers with the convenience of a single intermodal ticket, facilitating a smooth transition between air and ground transportation. Passengers can access interconnected train and bus services, fostering efficient travel across Austria, Belgium, Germany, the Czech Republic, Hungary, Italy, and the United Kingdom. Air India's European gateways, including Amsterdam, Birmingham, London Heathrow, London Gatwick, Milan, and Vienna, serve as pivotal access points for this extended network.
A notable advantage of this partnership is that Air India's guests will receive the same generous baggage allowance for their journeys on these affiliated rail and bus services as they do on Air India flights. This uniformity ensures a hassle-free experience, maintaining consistency throughout the entirety of the journey.
The array of rail and bus operators under AccesRail's umbrella includes notable names such as Avanti West Coast (UK), Great Western Railways (UK), London North Eastern Railways (UK), National Express (UK), Trenitalia (Italy), ÖBB Austrian Railways (Austria), SNCB Belgian Railways, and Thalys (Netherlands/Belgium).
At present, these intermodal tickets with Air India's expanded connectivity are open for reservation through global travel agents. As part of its progressive approach, the airline intends to extend this service to its own sales channels in due course, enhancing convenience and choice for its passengers.
Commenting on the partnership, Nipun Aggarwal, Chief Commercial & Transformation Officer, Air India, said, "The expansion of our global network is one of our key priorities in the ongoing, comprehensive transformation of Air India. This partnership with AccesRail not only helps us to provide our guests easy access to an extended network of destinations across Europe, but also to bridge the gaps in connectivity between India and Europe." "Augmenting our network with an intermodal approach also underlines our commitment to environmental sustainability", Aggarwal said.
Andrew Popescu, Vice President Business Development, AccesRail, said, "We are excited to be launching our Air India-AccesRail cooperation and look forward to continuing with Air India on a global scale with so many of our intermodal rail and coach partners. Through this enhanced AccesRail partnership, Air India will be able, now and in the future, to offer its customers more destinations and more possibilities in a more seamless fashion."