The United Kingdom has long been a preferred destination for individuals seeking to advance their careers on the global stage. Amidst the multitude of visa options available, the Government Authorised Exchange (GAE) Work Visa stands as a hidden gem worth uncovering.
While Tier 2 (General) work visas often hog the limelight, the GAE Work Visa offers a unique route for those pursuing internships, fellowships, and other temporary employment opportunities in the UK.
Designed to foster professional development and international collaboration, this visa opens doors for international talent to gain invaluable experience in dynamic workplaces.
The GAE Work Visa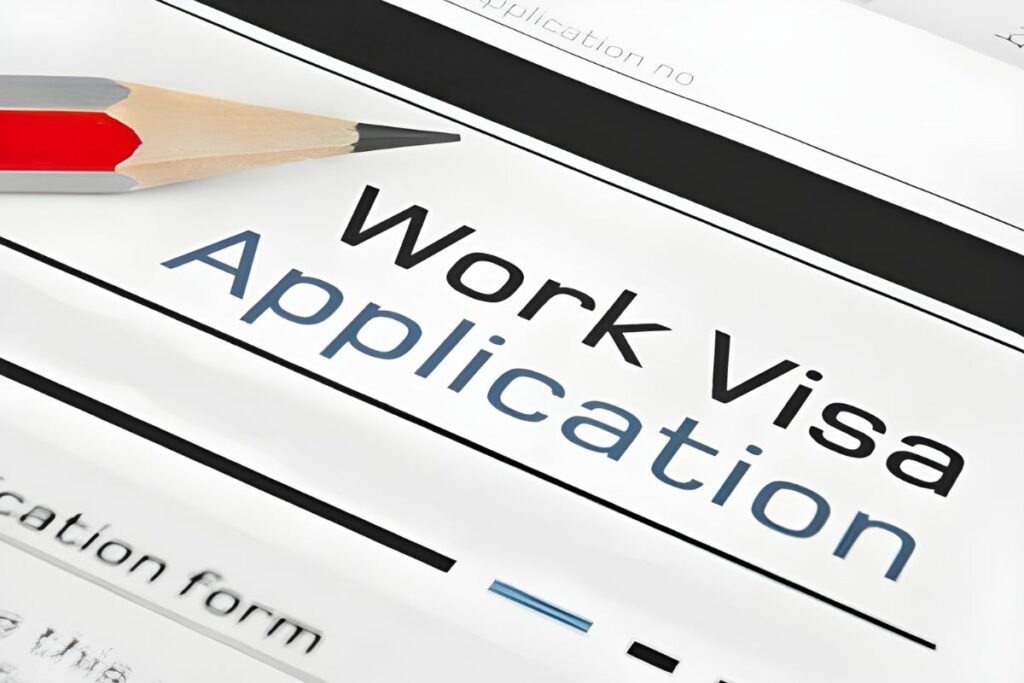 To enter the UK through the Government Authorized Exchange route, individuals can participate in one of the authorized program schemes listed below:
AIESEC internships
Bar Council
BAE Systems Training, Intern and Graduate Programme
BNSC Satellite KHTT Programme
BUNAC Blue Card Internships – 'Intern in Britain'
Chatham House Fellowship
Chevening and Marshall Sherfield Fellowships Programmes
China-UK Mandarin Teachers Scheme
Commonwealth Scholarships and Fellowships Plan
Defence Academy
Diplomatic Missions Interns Scheme
Engineering work placement scheme
Erasmus
European Voluntary Service (Youth in Action Programme)
Finance Ministries and Central Banks scheme
Foreign Language Assistants Programme
Glasgow Caledonian University International exchange programme
International Horticulture Scheme
International Internship Scheme
International Optometrists Scheme
Khebrat Leadership for Change Programme
Law Society GAE scheme for migrant lawyers
Lord Chancellor's Training Scheme for Young Chinese Lawyers
Medical Training Initiative
Medical Training Initiative for Dentistry
Mountbatten Programme
NIM China Secondee Programme
NPL Guest Worker and Secondment Scheme
Scottish Government Interchange Scheme
Serious Fraud Office
Sponsored Researchers
The Ofgem International Staff Exchange Scheme
GTI intern scheme
UK Research and Innovation – Science, Research and Academia
US-UK Education Commission (also known as the US-UK Fulbright Commission)
Also Read: UK to Launch Short-Term Visa Scheme for EU Workers
Sponsorship: Your Ticket to the UK
Before applying for the GAE Work Visa, obtaining a certificate of sponsorship from an authorized sponsor is essential. This certificate serves as a reference number that validates your employment and personal details.
Your association with the sponsor organization should align with your training, research, or employment in the UK. Your sponsor can be a recognized exchange program, university, government institution, or eligible company.
The visa application process involves online submission, identity verification, and document presentation. The processing time varies depending on your location: 3 weeks if you're outside the UK and 8 weeks if you're already within the country.
Expedited processing is available for those with urgent appointments, with different options for applicants inside and outside the UK.
Financial Considerations
To secure the GAE Work Visa, each applicant, including dependents, must cover the following costs:
Application fee: £259 for each applicant, regardless of the application location.
Healthcare surcharge: Typically £624 per year, but the exact amount may vary. Ensure you verify the applicable surcharge for your situation.
Savings requirement: You must demonstrate access to a minimum of £1,270, which must be in your account for at least 28 consecutive days, with day 28 falling within 31 days of your visa application.
Your employer may cover up to £1,270 of your initial month's expenses in the UK. Additionally, if you're applying with family members, they must prove their ability to support themselves.
Duration of Stay
The duration of your stay in the UK under the GAE Work Visa depends on your visa's validity period, which can be either 12 or 24 months, depending on the program.
You are allowed to enter the UK up to 14 days before your employment start date and stay up to 14 days after your employment ends, as long as you adhere to the visa's specified dates.
Eligibility Criteria
To be eligible for the GAE Work Visa, you must meet the following requirements:
Possess a UK sponsor's certificate of sponsorship reference number, which is valid for three months.
Demonstrate the financial capacity to support yourself and your dependents.
Ensure your employment adheres to UK labour laws, including minimum wage and working hours regulations.
Document Checklist
When applying for the GAE Work Visa, you will need to provide several documents, including:
Sponsorship certificate reference number from your employer
Valid passport or proof of identity and nationality
Bank statements to demonstrate financial capability
Relationship documentation for family members
Tuberculosis test results (if required)
ATAS certificate (if applicable)
Permission to stay or re-enter the UK letter from a government or scholarship organization
A blank page in your passport for the visa stamp
Certified translations for non-English or non-Welsh documents
How to Apply
Application from Outside the UK
For those outside the UK, the GAE Work Visa application process is primarily online. It involves providing identification documentation, which can be accomplished through a visa application centre or by scanning your identity documents using the "UK Immigration: ID Check" app. The specific procedure may vary based on your country of origin and passport type.
Application from Within the UK
If you are already in the UK, you can either switch to the GAE Work Visa or extend your existing one.
Conclusion: Your Key to Global Opportunities
The GAE Work Visa is a valuable asset within the spectrum of UK visa options. Its cost-effectiveness, trial period benefits, flexibility, and streamlined application process make it an attractive choice for both employers and employees.
By embracing the GAE Work Visa, individuals can embark on a journey of development, education, and exploration within the diverse landscape of the British professional world. If you aspire to leave your mark on the global stage, consider the GAE Work Visa as your key to unlocking a world of opportunities.
---
Follow and connect with us on Facebook, Twitter, LinkedIn, Instagram and Google News for the latest travel news and updates!
---