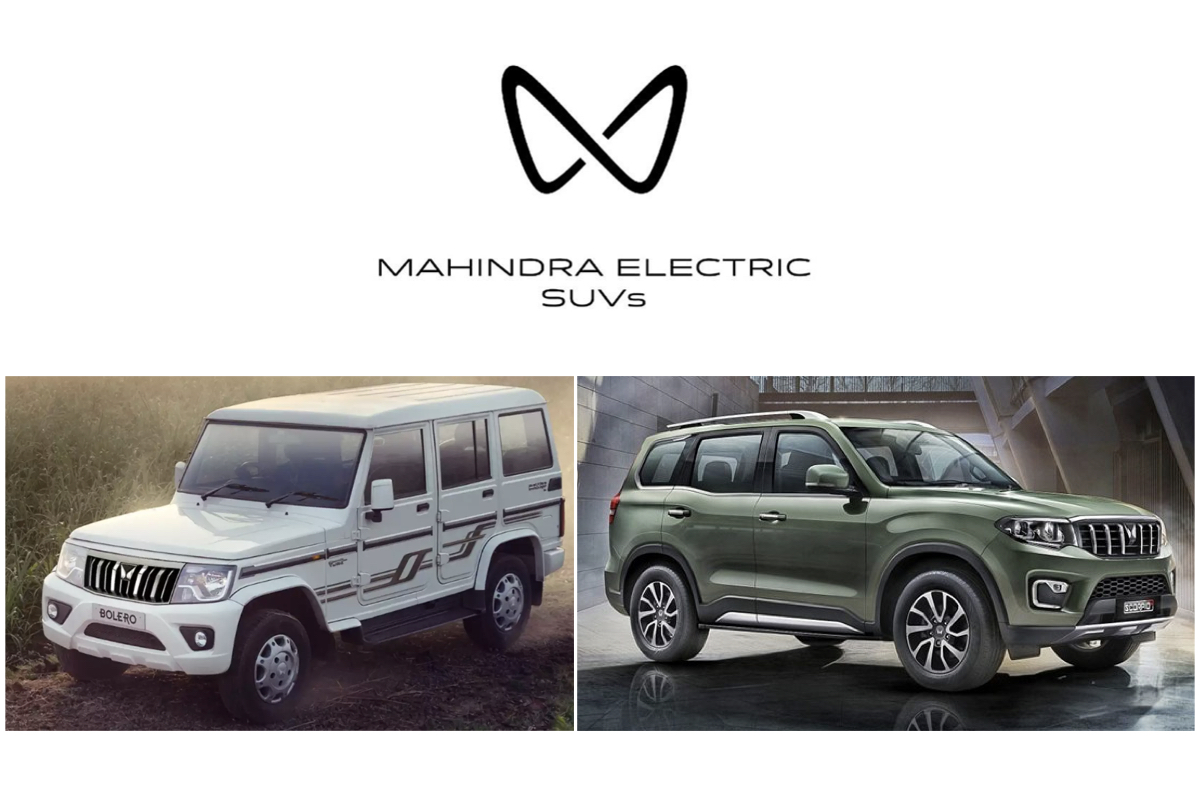 The Scorpio.e and Bolero.e will be based on the INGLO platform; ICE-powered iterations to continue on ladder-frame setup.
At its annual Independence Day event, Mahindra unveiled the Scorpio N-based pickup and an electric Thar concept, among several other announcements. The brand also confirmed that along with the Thar, the Scorpio and Bolero will get electric variants, and that these EV SUVs too will use the '.e' moniker. 
At the event, the brand also unveiled the new logo for its born-EV SUV line-up. Mahindra executive director and CEO (Auto and Farm Sector) Rajesh Jejurikar said, "Over a period of time, we will electrify all our ICE brands."   
Mahindra Scorpio.e, Bolero.e: platform and powertrain
As far as powertrain goes, the Scorpio and Bolero EVs will get a RWD set-up with motors sourced from Volkswagen. The Scorpio.e could also get AWD with a dual-motor set-up. Both SUVs are expected to use the Thar.e's rugged P1 version of the INGLO platform, which will help with the SUV's off-road character. The other versions of the same platform will be aimed at the road-focused SUV line-up.
Mahindra Scorpio.e, Bolero.e: India launch timelines
While there was no launch timeline given for these two SUVs, Mahindra has already confirmed as many as four born EV SUVs that will launch between December 2024 and April 2026, which means a market launch of the Scorpio.e and Bolero.e is only likely to take place after April 2026. 
Scorpio Classic, Scorpio N, Bolero diesel to continue
The Scorpio Classic, Scorpio N and the Bolero line-up will continue to be sold with ICE powertrains underpinned by ladder-frame chassis. These models are major cash cows for Mahindra in the Indian market, which is why the brand will continue to offer both petrol and diesel iterations of these SUVs, and will further invest in these brands and their respective ladder-frame platforms. 
Also See:
Mahindra eyeing ASEAN, Australia with the Scorpio N-based pickup