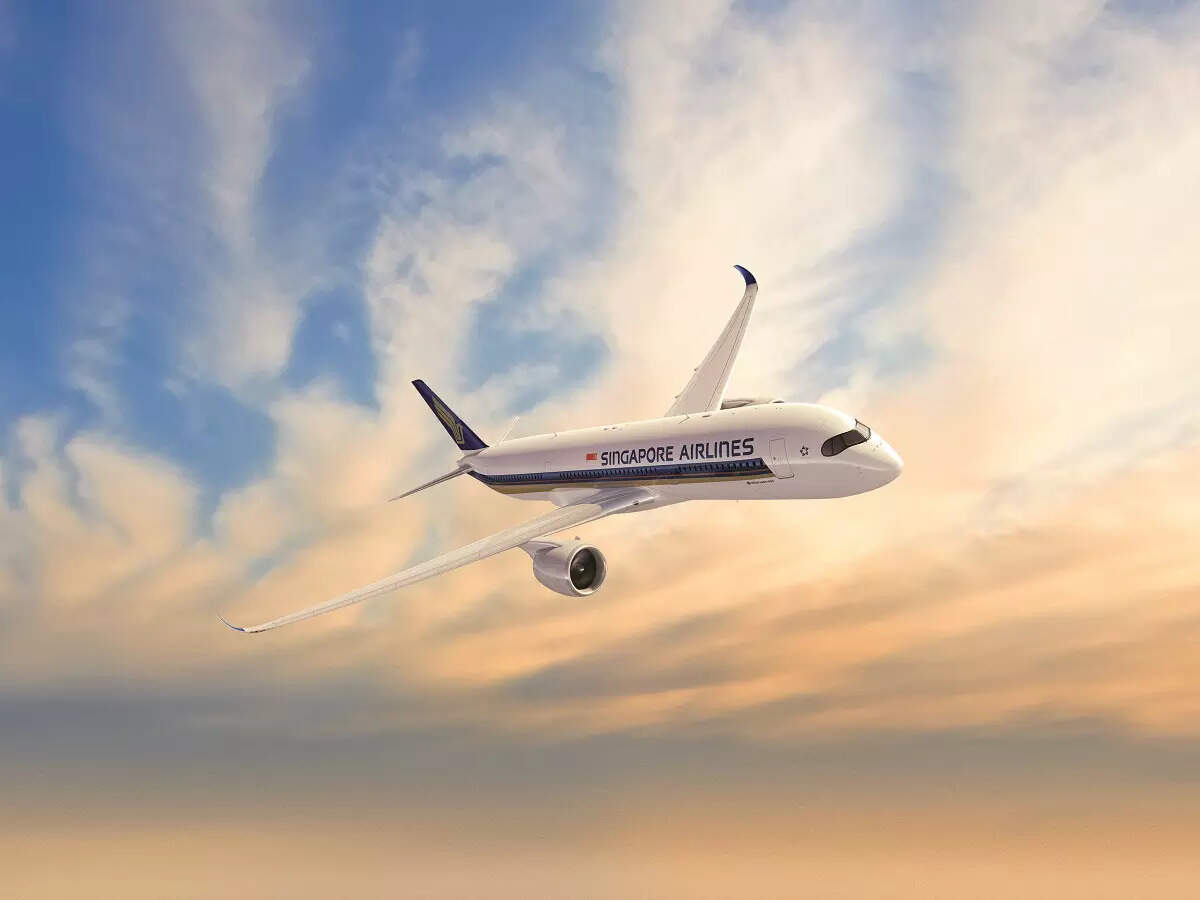 Singapore Airlines has announced a temporary up gauge of its Boeing 737-8 services to Airbus A350-900 services from October 17- 20, 2023, and again on October 26 and 27, 2023 from Kolkata. Subject to regulatory approvals, this change of aircraft type from a narrow-body to a wide-body over the Durga Puja period will help meet the surge in demand for travel during the festival.Singapore Airlines currently flies daily from Kolkata from Singapore, operating its 154-seater B737-8 aircraft from Tuesdays to Fridays and its 303-seater A350-900 aircraft every Monday, Saturday and Sunday. Durga Puja starts on October 20.
With this up gauge, the airline will operate daily A350-900 services between October 14 -23, 2023 and again from October 26 -30, 2023, thus increasing SIA's total capacity from Kolkata by 22 per cent over the Durga Puja period. Daily A350-900 operations during this time will also offer travellers an inventory of 40 lie-flat Business Class seats per day instead of just 10 on the B737-8 aircraft.Commenting on the development, Sy Yen Chen, General Manager India, Singapore Airlines, said, "We are delighted to announce this temporary capacity increase from Kolkata over the Durga Puja period, when demand for travel usually exceeds availability of seats. We are fully committed to the West Bengal market, and we want our customers to enjoy their holidays with seamless connections to their preferred destinations on their favourite airline."
This is the first time since Covid-19 pandemic that the airline has announced to increase capacity from the City of Joy. The last time Singapore Airlines had done so was during Durga Puja 2019.