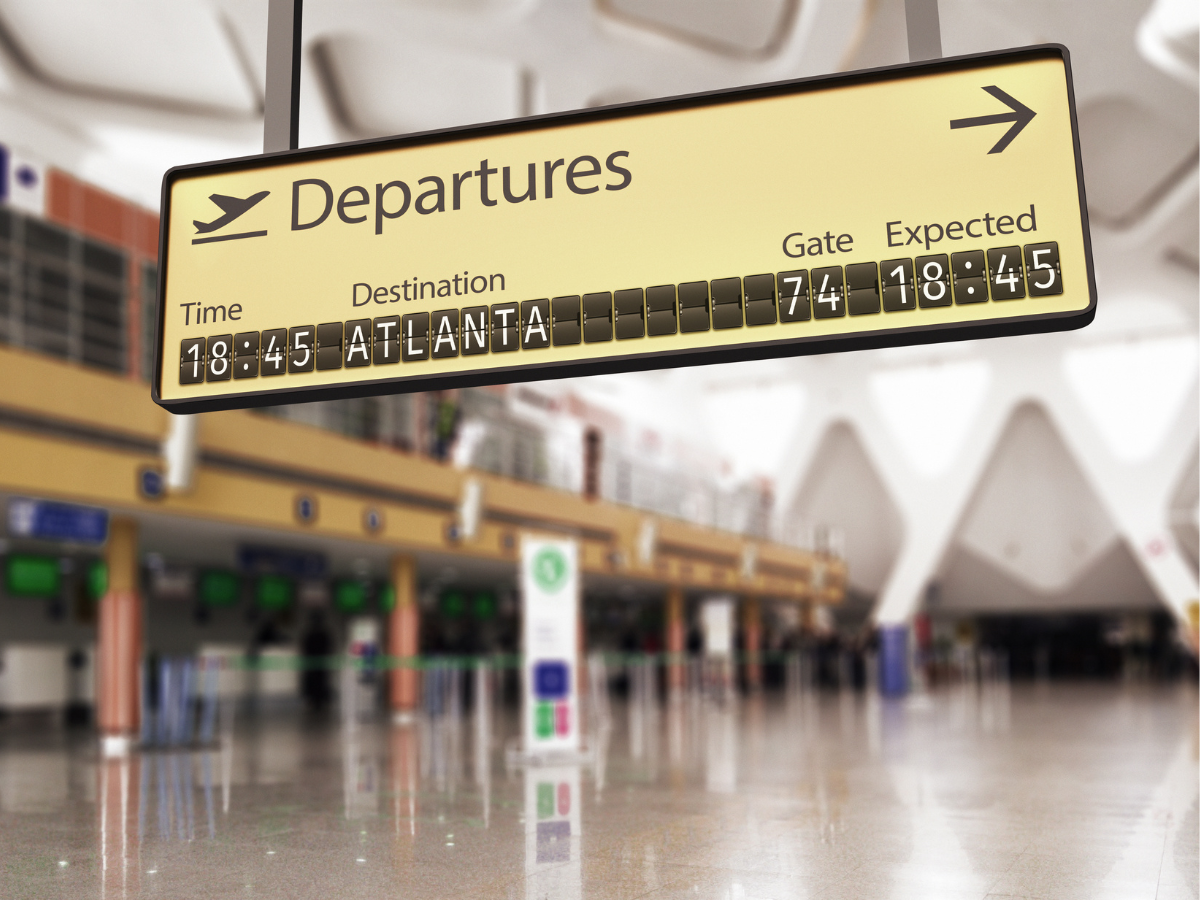 Six years after it brought a respite from airport chaos to Los Angeles, a luxury travel company is betting that Atlantans and those passing through will pay more-an additional USD 4,850 per visit, to be exact-for a touch of elegance.PS, formerly named Private Suite, made its name by bringing the private jairport experience-which completely bypasses security queues and streamlines luggage handling-to commercial air travellers at Los Angeles International Airport (LAX). Founded in 2017, the company this week opened a second location adjacent to the airfield at Hartsfield-Jackson Atlanta International Airport, where Delta Air Lines Inc. maintains its hub and which ranks as the world's busiest airport. There, as at LAX, the company's staff will whisk customers to and from the aircraft door of commercial flights.
At its private terminal, staff will pamper guests with food and cocktails-whisking over a glass of Chateauneuf-du-Pape and a charcuterie plate, for instance-while assisting them with travel needs and helping them avoid security lines via an exclusive Transportation Security Administration checkpoint. It's unlikely that PS guests will need to wait in any kind of line: Each lounge's capacity is technically 32, the maximum number of people allowed; a spokesperson says the property will probably "never be full."
Avoiding airport nightmares doesn't come cheap. Any of three private suites, which come stocked with snacks and beverages, plush furniture and views of the airfield, cost USD 4,850 per use for up to four travellers. A less-exclusive shared lounge called the salon runs to USD 1,095 a person, with space for 20. PS memberships, which start at USD 1,250 per year, can lower the per-use rate. If you pay for the highest all-access premium membership-USD 4,850 annually-use of a suite drops to USD 3,550 and salon use to USD 750.Owned by private equity group TPG Inc., PS declined to disclose its revenue or daily customer counts in Los Angeles, but says that it plans to open additional private terminals at Dallas-Fort Worth International Airport and Miami International Airport by 2025.
That said, its expansion has taken some twists and turns since opening at LAX in 2017. A plan to open at New York's John F. Kennedy International Airport was stymied when the Port Authority of New York and New Jersey paused the taking of bids for a private luxury terminal, PS Chief Executive Officer Amina Porter says. (The agency, which would have overseen the project, didn't respond to requests for comment.)
Porter adds that the Covid-19 pandemic, and its disruptions to international travel, similarly stalled her company's expansion.
"We're making up for lost time now," Porter says.
Here's a look at what the USD 4,850 price of admission will get you.
In Atlanta, PS's three exclusive private suites are all situated along a single hallway, which extends from a shared salon lounge. Suite customers also have complimentary access to that space, which has views of the airfield, a staffed bar, plush seating and space for around 20 travellers.
Each of the three suites offers plush seating, a two-person daybed, a food service pantry, a wash room and a view overlooking the airfield. Upon arriving from a flight, a private driver will pick up customers at the aircraft door and escort them to PS's terminal in a BMW. Neither they nor departing customers will enter the main airport.
The food service pantry in each suite is stocked with snacks, soft drinks, beer and wine. Brands rotate, says a spokesperson, though they'll always be locally inspired, with such items as cold brew coffee, energy bite chocolates and nuts. A typical stay with PS lasts around three hours; international flights typically create longer PS stays than domestic ones.
PS offers complimentary cocktails and a menu featuring items including charcuterie plates, roasted beet salads, and Reuben and other sandwiches. Local restaurant group Unsukay, owner of Muss & Turner's in nearby Smyrna, Georgia, will provide meals at ATL; notwithstanding the entry price, these are relatively simple items such as roasted beet salads and smoked Italian beef sandwiches.
In addition to the exclusive TSA checkpoint, there's also on-site immigration and customs processing for passengers coming from international flights. Given that airport lounges are harder ever to access, and there's no end in sight to the airport staffing shortages that have created seemingly interminable wait times, PS is betting that time really equals money.