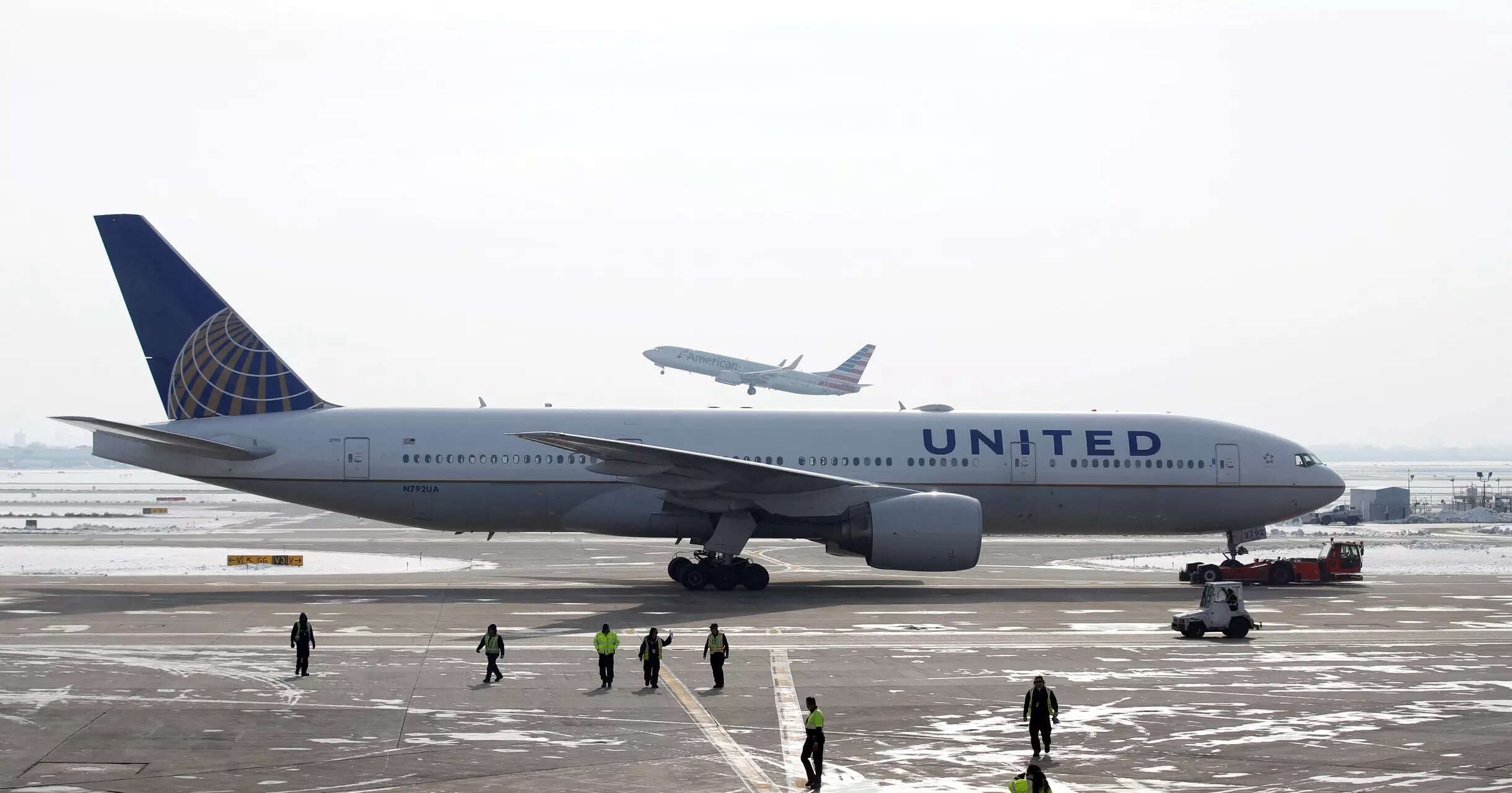 United Airlines' plan to navigate the operating constraints dogging U.S. carriers is simple – bigger planes.In announcing plans on Tuesday to order 110 aircraft from Boeing and Airbus, Chicago-based United cited the shortage of air-traffic controllers, congested airspace and limitations on runways and airport gates that have forced many carriers to cut the number of flights they offer.
With United expecting those problems to worsen by the end of the decade as demand surges, it is buying bigger planes with more seats – a strategy rival airlines have embarked upon as well.
"The country is just not building a lot more runways and that's just going to cause us to need to upgauge our aircraft to respond to growing demand," United's Chief Commercial Officer Andrew Nocella said Tuesday, using an industry term for a shift to larger planes. He added that travel demand cannot be met without bigger planes.
The company aims to increase average seats per departure in North America by more than 40% in 2027 from 2019.
United's latest order includes 50 Boeing 787-9 planes that it plans to operate on many routes currently being serviced by 767s. That version of 787 holds up to 129 more seats than the 767s in its fleet.
Similarly, the 60 Airbus A321neos that United is buying can accommodate up to 30% more seats than some of Boeing's 757s that it has been flying.
BIGGER IS BETTER
United is not alone in this bigger-is-better approach.
Data from industry body Airlines for America (A4A) shows larger planes holding more than 120 seats now account for about 68% of domestic U.S. scheduled flights compared with 58% before the pandemic.
As a result, carriers are offering 14% more seats per flight in the current quarter compared with the fourth quarter of 2019, before the pandemic, according to data from A4A. That is despite a 9% reduction in scheduled flights.
The shift towards larger planes comes at a time when airlines are grappling with a shortage of air traffic controllers in the United States, as many retired during the pandemic and training for new ones stopped.
JetBlue CEO Robin Hayes last month said it would take five years for staffing levels to catch up even if the Federal Aviation Administration doubled controller hiring. As a result, the airline expects to operate fewer flights in the short to medium term and has warned of a hit to its third-quarter revenue.
Those challenges have compelled United to cut daily flights from Newark – its largest global gateway. Frontier Airlines also has been forced to rework its network because of the controller issues.
An industry-wide pilot shortage, worsened by pandemic layoffs and retirements, has also accelerated the trend towards larger planes, said Addison Schonland, partner at consulting firm AirInsight.
Flying bigger planes is more profitable for airlines even if that means fewer flight options for travelers. Carriers can sell more seats on each flight and operate with fewer planes and staff.
United said its larger aircraft would drive up the average seats per departure, and translate into lower per-seat costs.
Schonland said airlines can increase their seat capacity by 10% with just a 2%-3% increase in fuel burn. The newer generation planes are also far more fuel-efficient, which should reduce carbon emissions.
Higher revenue potential and greater cost efficiency are reasons why American and Delta and United have all now embraced Airbus' A321 and are looking to retire Boeing's 757s, he said.
"All the airlines are going in that direction," Schonland said.