The United States Citizenship and Immigration Services (USCIS) has recently announced a series of measures aimed at supporting adjustment of status applicants who are in H-1B visa status within the United States.
These actions come as Congress grapples with annual immigrant visa limits that often fall short of the high demand, affecting individuals from all countries.
While USCIS issued a record number of employment-based green cards in fiscal years 2022 and 2023, they anticipate lower allocations for FY 2024 and beyond. This is due to fewer family-based immigrant visas going unused, reducing carryover to employment-based grants.
Adjustment of Status
If you are currently in the United States on a nonimmigrant visa, you may be able to stay and apply for adjustment of status. This will allow you to become a permanent resident and get a Green Card. Before you can apply for adjustment of status, you or someone else must file an immigration petition for you.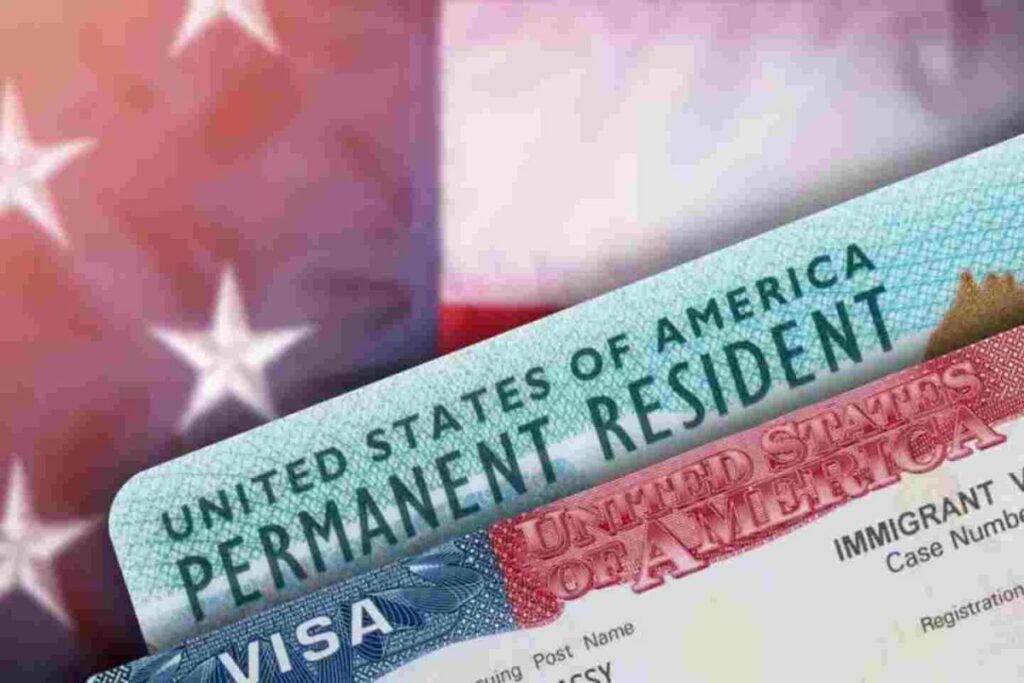 Helping the Waiting Applicants
USCIS is taking proactive steps to assist individuals who are expected to wait an extended period for an "immediately available" immigrant visa number. Some of the key actions include:
1. Employment Authorization for Certain H-1B Spouses
USCIS now allows certain spouses of H-1B nonimmigrants to apply for employment authorization, provided that the H-1B nonimmigrant is the beneficiary of an approved Form I-140. This move grants greater flexibility to families facing lengthy waits.
2. Addressing Aging-Out Issues
To address concerns about 'ageing-out,' USCIS has introduced two recent policies. These policies will be expanded upon in an upcoming proposed Adjustment of Status regulation, offering relief to individuals who might otherwise age out of eligibility.
3. Clear Guidance on Job Mobility
The agency has published clear guidance on job mobility, ensuring that H-1B nonimmigrants can remain in the country for up to 60 days after their H-1B employment ends. This allows them to search for new employment opportunities while on a B-1/B-2 visa, reducing potential disruptions.
4. Eligibility Criteria for Compelling Circumstances EADs
USCIS has issued guidance on the eligibility criteria for Compelling Circumstances Employment Authorization Documents (EADs). This provides a pathway for those facing compelling circumstances to continue working in the U.S.
5. Enhancements for Deferred Action Requests
To support labour and employment agency investigations, USCIS has announced process enhancements for deferred action requests by workers, including H-1B workers. These enhancements streamline the application process for those under investigation.
6. Modernizing H-1B Requirements and Oversight
USCIS is actively working on publishing a notice of proposed rulemaking, which will propose various changes to modernize H-1B requirements and oversight. This aims to create a more efficient and responsive system.
7. Expanding Options for STEM Professionals and Entrepreneurs
The agency has also published information detailing the full range of options available to STEM professionals and entrepreneurs who wish to work in the United States. This guidance provides clarity for those seeking opportunities in these fields.
A Commitment to Flexibility and Dignity
In closing, USCIS reiterates its commitment to working within its legal authority to provide flexibility, predictability, and dignity to all individuals waiting for their chance to become lawful permanent residents and ultimately U.S. citizens.
These actions underscore the agency's dedication to facilitating a smoother path for immigrants and visa holders pursuing their American dreams.
---
Follow and connect with us on Facebook, Twitter, LinkedIn, Instagram and Google News for the latest travel news and updates!
---