Looking at the rising travel demand in the current peak summer vacation season, popular Vietnamese carriers have stepped up capacity with introduction of new routes and flights. The development comes after new announcements from Vietnam Airlines and VietJet, who will enhance connectivity to Indian cities and make popular hotspots and destinations of Vietnam accessible for Indian travellers. Vietnam's flag-carrier Vietnam Airlines marked a significant milestone on May 20, with the inauguration of the Mumbai-Hanoi route. This route becomes the second connection between Vietnam and India for Vietnam Airlines, following the existing route to New Delhi. The first flight, Vietnam Airlines VN972, departed from Chhatrapati Shivaji Maharaj International Airport in Mumbai at 23:10 (local time) with nearly 200 passengers on board an Airbus A321 aircraft.
On the other hand, budget-carrier VietJet also expanded its network in India after it announced a new route connecting Kochi with Ho Chi Minh City. The airline will operate direct flights, four times a week between both the cities from August 12. Flight from Kochi will depart at 23:50 (local time) and land in Ho Chi Minh City at 06:40 (local time). Return flight will depart from Ho Chi Minh City at 19:20 (local time) and arrive in Kochi at 22:50 (local time).
Vietnam Airlines plans to operate four flights per week from Hanoi to Mumbai on Tuesdays, Thursdays, Saturdays and Sundays, as well as three flights per week from Ho Chi Minh City on Mondays, Wednesdays, and Fridays. This route launch was followed by the airline's commencement of a direct route connecting Vietnam and New Delhi in June 2022, operating three flights per week from Hanoi and two flights per week from Ho Chi Minh City. All flights on the Mumbai route will be operated using the Airbus A321 aircraft.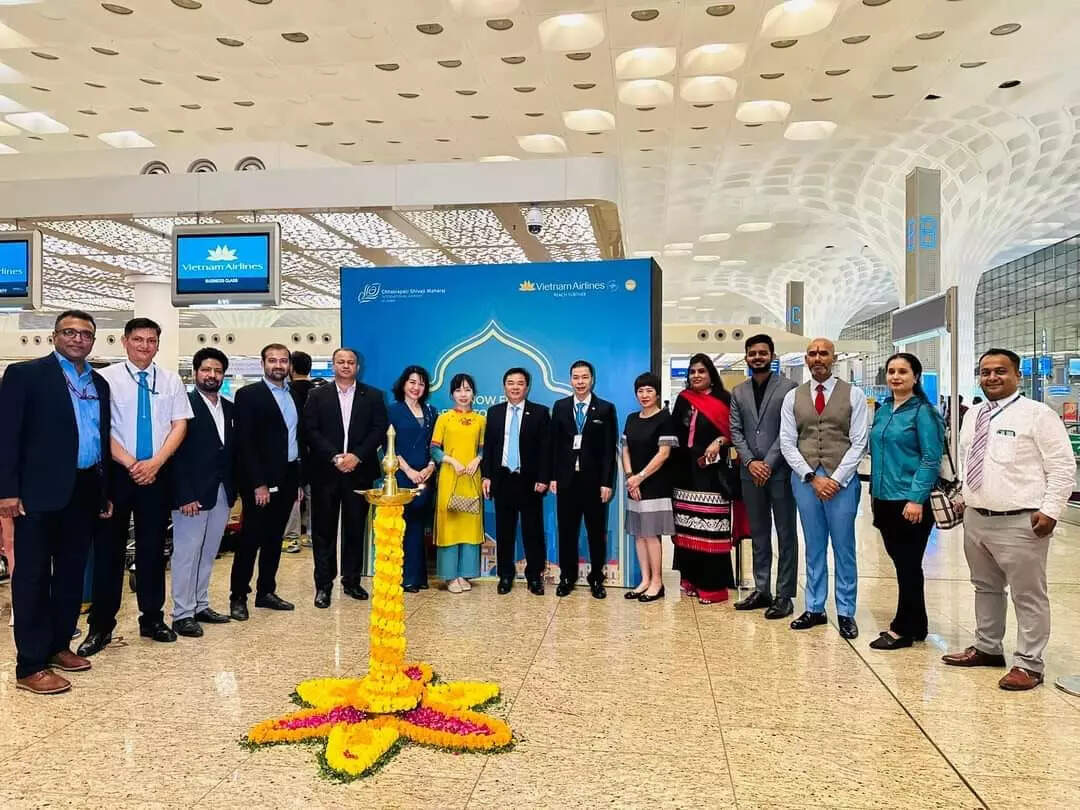 Furthermore, VietJet expands its fleet to meet growing travel demand. The airline has received its 6th A330 aircraft and also added three A321 neo ACF aircraft in May 2023. It said the new additions prioritise fuel savings, emission reduction, and environmental protection. "These modern aircraft will replace older ones, enhancing operational efficiency, cost savings, and delivering exceptional flight experiences to passengers at affordable fares."
The bilateral relationship between India and Vietnam has been flourishing, with a significant increase in the number of visitors between the two countries. In 2019, prior to the pandemic, the total number of arrivals reached 319,000, representing a 35 per cent increase compared to the previous year. India is among Vietnam's key trade partners, while Vietnam ranks 15th among India's trade partners and fourth among Southeast Asian countries.Trinh Ngoc Thanh, Deputy CEO of Vietnam Airlines, expressed the airline's commitment to expanding its network, offering passengers greater flexibility and connectivity for both business and tourism purposes. Thanh highlighted the significance of the new route, connecting Vietnam to Mumbai, an important financial, commercial, and cultural center in India. He expressed hopes that the route would strengthen the bilateral relationship between the two countries and their respective economies.
According to the airline, this newly inaugurated Hanoi-Mumbai route is expected to contribute significantly to the enhancement of trade, cultural exchanges and social interactions between the two nations.